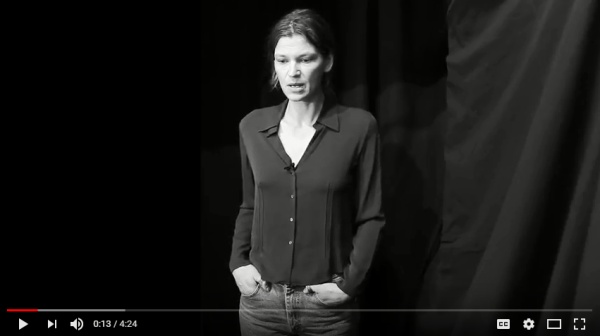 07/19/2018
Remy Holwick (b. Los Angeles, CA, 1981) works exclusively in analog photography, blurring the disciplines of documentary and fashion photography. Holwick's experience as a longtime fashion model and feminist activist informs her work, often exploring themes of sexuality, power, and emotional manipulation in femininity, feminism, and femininization. Remy's work has been featured in publications such as Purple, Let's Panic, S Magazine, and Paper Magazine. Remy Holwick lives and works between New York and Los Angeles.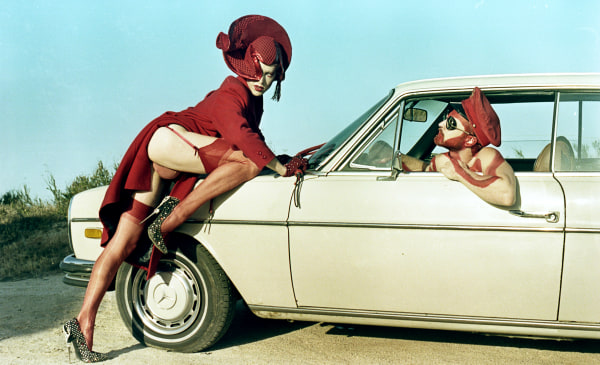 Remy Holwick: Mercedes 3
01/20/18
THE PICTURE | THE STORY
"I met Love Bailey at the wake of a mutual friend. She looked ethereal and genderless, wearing a gown and hat over a foot tall, and when she got up to share memories, she almost spoke in poetry, and she seemed to be levitating. We ended up speaking for over an hour after the event ended, and were the last to leave.

Two months later, I got an email from her, with a couple of vague, poetic lines, inviting to someplace out in the desert, with the directive "think of the Source Family", and an address that I couldn't exactly find on maps, and dates-- nothing else. I happened to be in LA that month, and I happened to be free those days, so I packed my cameras, and some clothes, and headed out to get lost trying to find whatever address maps wouldn't direct me to.